Devices for permanent rope relubrication –
Automatic rope lubricator
Less is more
– according to this philosophy of continuous oiling in small quantities, ROTEC GmbH developed together with the manufacturer for lubricants ELASKON Sachsen GmbH & Co. KG developed the automatic rope oiler for ropeway ropes.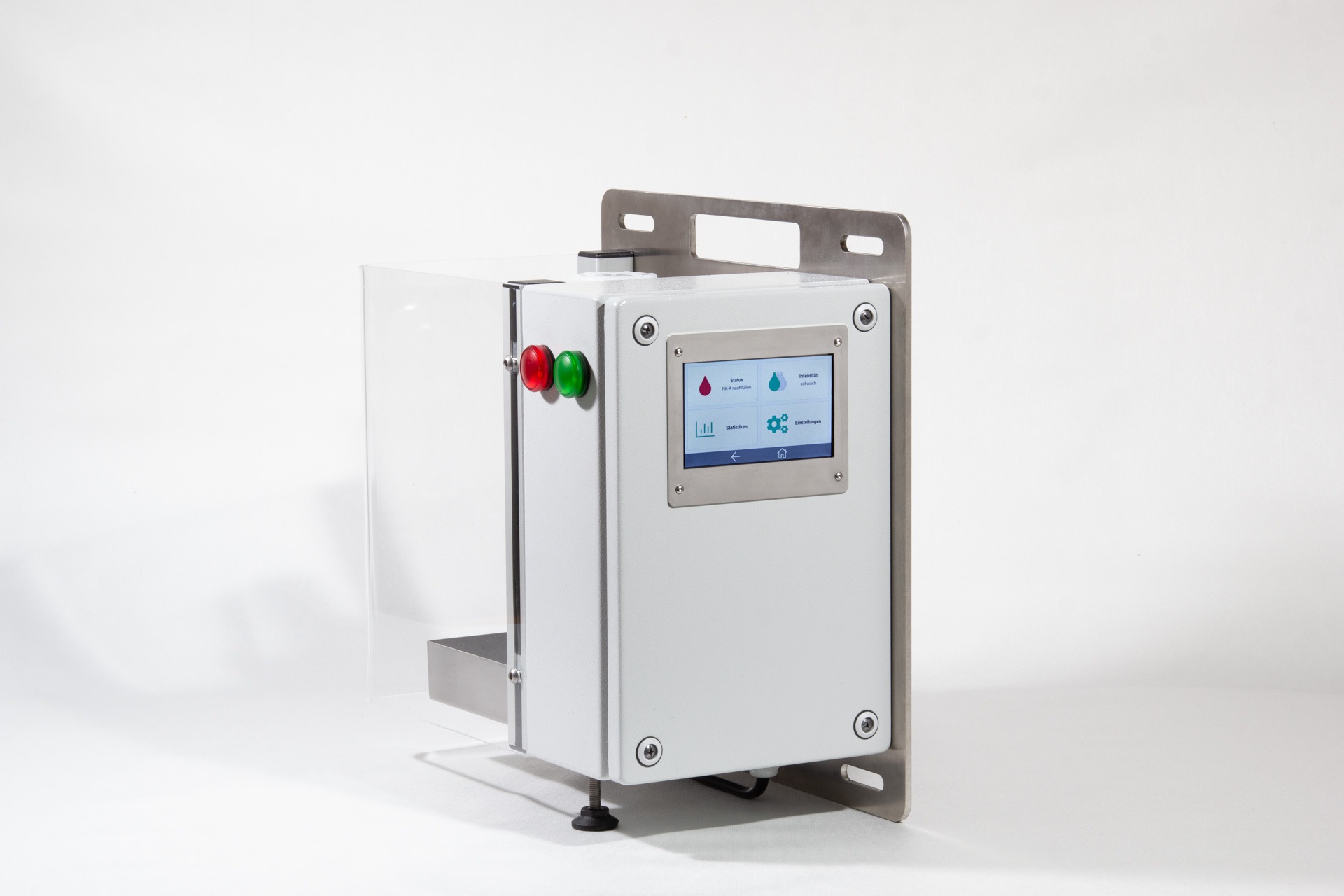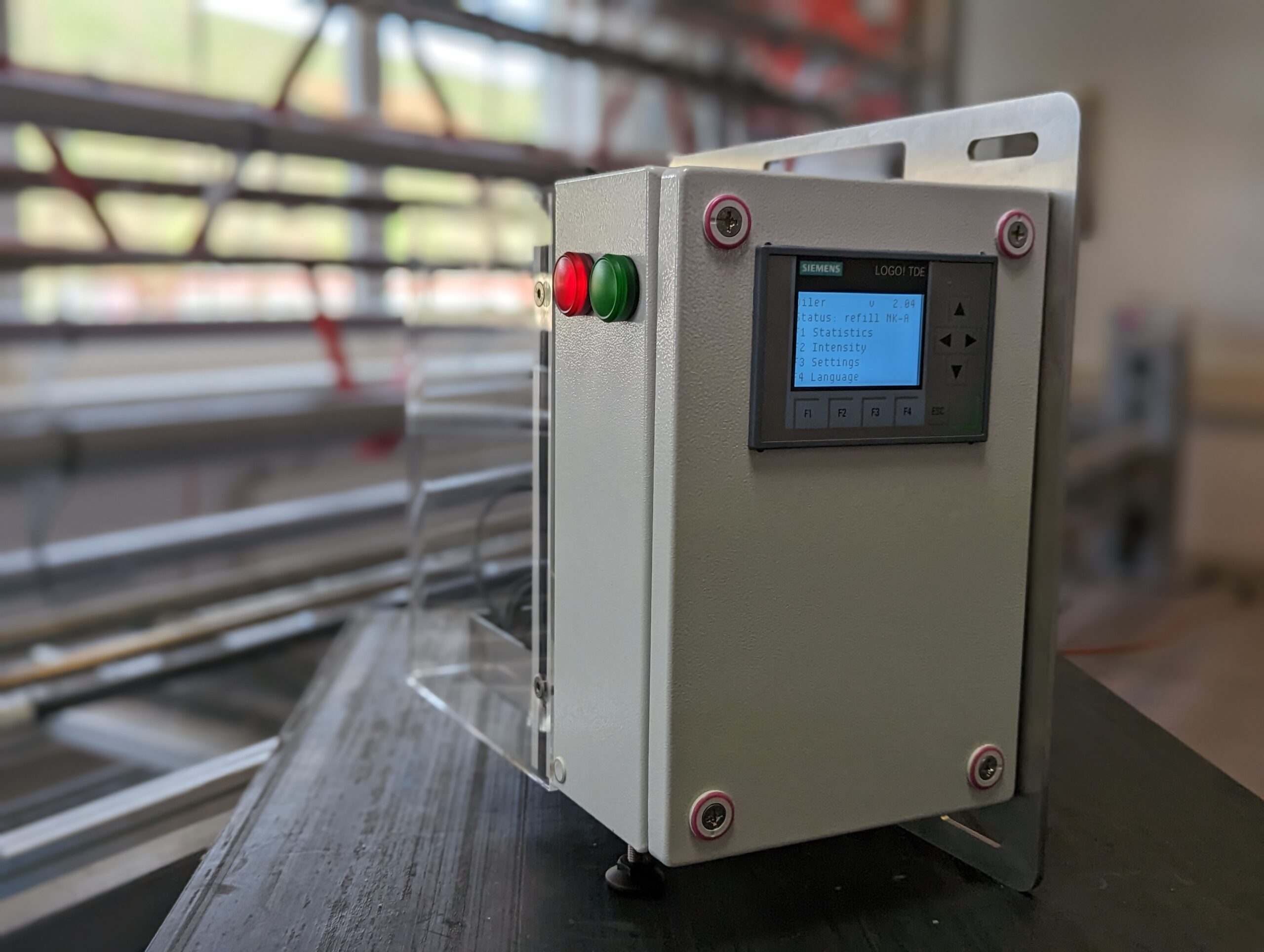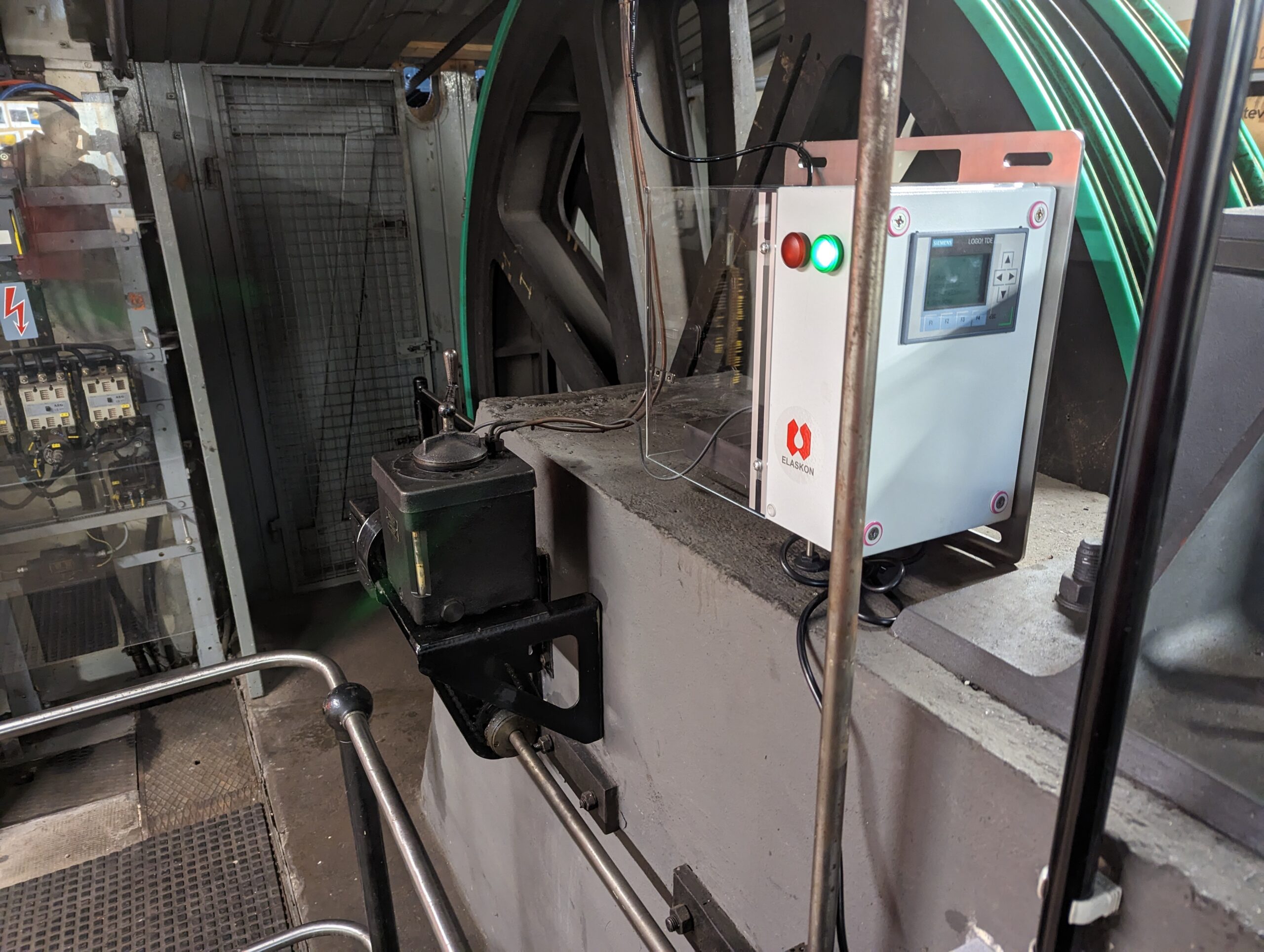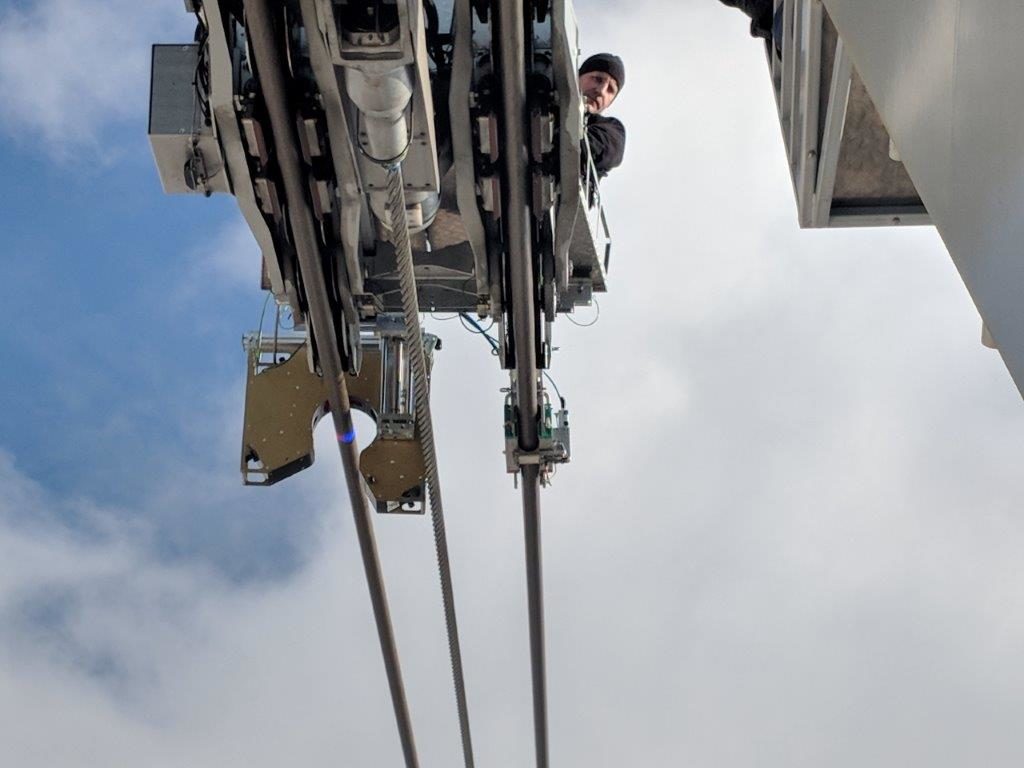 Automatic rope lubricator
ROTEC GmbH together with the lubricant manufacturer ELASKON Sachsen GmbH & Co. KG developed the automatic rope lubricator for ropeway ropes. The combination of automated and precisely metered oiling and the specially developed lubricant NK-A can counteract the arguments against re-preservation and the respect for supposedly defective roll inserts, dirty stations, slipping clamps or drive feeders.
The lubricant NK-A of ELASKON Sachsen GmbH & Co. KG was specially developed for use in the ropeway sector. It remains clear, creeps quickly into the rope interior and remains largely intact between the wires even under pressure. The compatibility with classic roll inserts has been proven by tests. In addition, the preservation of the pull-off forces of clamps when NK-A is used properly has been confirmed in tests at the Technical University of Dresden.
Increase the service life
Each revolution of a rope over a sheave causes a displacement and bending of the wires in the rope structure. The more supple a rope is, the gentler this process is. If, on the other hand, a rope is dry or even already corroded, the sliding movement of the wires is stopped and the rope wears out all the faster. Relubrication maintains the mobility of the rope, and the service life can be appreciably longer – by years – than if the rope runs dry. With the automatic rope lubricator it is now possible to maintain the rope permanently with small quantities and to achieve a sustainable improvement of the running and service life properties.
Abhängig von den Parametern Seilkonstruktion und Nenndurchmesser, Seillänge, Inbetriebnahmedatum, Durchschnittliche Betriebsstunden pro Jahr oder je Saison und der durchschnittlichen Nennfahrgeschwindigkeiten Sommer- und Winterbetrieb wird die benötigte Ölmenge individuell für Ihr Seil berechnet. By counting the strand tips through the rope sensor, a defined amount of oil is applied to the rope via the metering pump. Through this philosophy of the automatic oiler, the rope permanently receives a small amount of lubricant without the possibility of oil wetness or a significant film building up on the surface.
Permanent rope relubrication
Are you interested in the topic of permanent rope relubrication?
Please contact us without obligation.